"Erza belongs to Fairy Tail, I won't hand her over to you!"
— Natsu to Jellal
Natsu Dragneel is a playable character on
Battle of : Fairy Tail
, a Fairy Tail fanmade which BOFT team create. Natsu, Even when faced with obvious hostility, he rarely holds a grudge or negative feelings towards an enemy.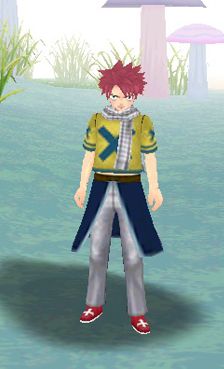 Natsu appearance in game.
Character Information
Natsu using Fire Dragon Slayer Magic as his primary magic. He is adept with his Dragon Slayer Magic and makes use of it in many different ways in combat. As with all Dragon Slayers, he can consume his respective element with the exception of that which he has created to replenish his energy reserves. He incorporates the flames he ignites into his fighting style, greatly increasing the damage of his blows.
Character Appearance
Natsu is a lean, well-built young man of average height with a slightly tan skin tone, black eyes, and spiky rose-colored hair. Natsu has a scar on the right side of his neck which is visible in the few instances he doesn't wear his scarf.
Natsu's outfit mainly consists of a black waistcoat with gold trimmings over his chest with no undershirt, white knee-length trousers, a thick black wristband on his left wrist, black open-toed sandals and his scarf that he always wears.
Natsu breathes a long line of fire that becomes a large fireball. Dealing damage to multiple target enemies in a line area of effect.
•
Spell 2 -
Fire Dragon's Brilliant Flame
Natsu creates fire on both hands, and brings them together, creating a giant explosion that destroys everything around him.
•
Spell 3 -
Crimson Lotus: Fire Dragon's Fist
Natsu ignites his fists with large, light spheres and then charges at the opponent, hitting them with a continuous barrage of punches enhanced by Fire Dragon Slayer Magic.
•
Spell 4 -
Dragon God's Brilliant Flame
Natsu combines Fire Dragon's flames on his right hand with Fire God flames on his left hand. The moment he brings them together, he creates a giant explosion powerful enough to destroy the surrounding area and blow the enemy a major distance away.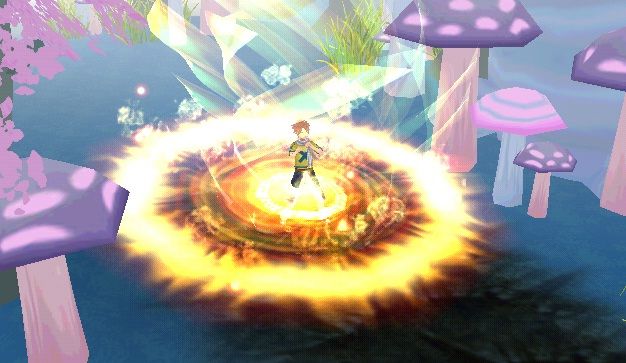 Natsu charge fire energy to cast fire dragon's roar.
Natsu Dragneel, hmmm ... We know he's the main character in fairy tail. This hero finished fast, because there is no complicated problem when nookaiser coding his spell.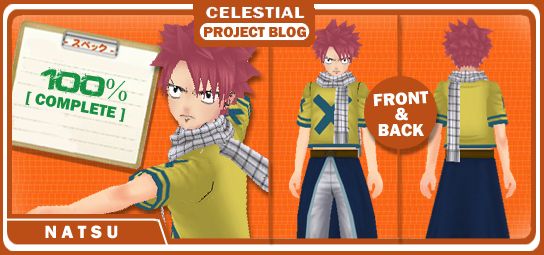 Natsu model preview from front and back side.