"It's not about whether or not you're a human or an Exceed. We're all living beings and we have to do what is right. I'll be right beside you. There's nothing to be afraid of."
— Wendy Marvell to Carla
Wendy is one of the playable hero in
Battle of : Fairy Tail
, Hero arena map that presented by BOFT Team maker. Wendy is polite girl with power of the Sky dragon slayer.
Wendy preview in Game.
Wendy is the Dragon Slayer of the Sky, which means that she has the same power as Natsu Dragneel and Gajeel Redfox, but with the ability to manipulate air.

Her Magic allows her to heal people with the most serious of injuries -even those caused by a dragon.
Wendy is a petite girl with long, dark blue hair and brown eyes. Like all Dragon Slayers, her canine teeth are a bit longer than other peoples'. She generally wears loose fitting or bare-back dresses and sandals with wing designs, possibly to denote that she is a Sky Dragon Slayer.
•
Spell 1 -
Sky Dragon's Roar
An air version of Dragon's Roar. When using this attack, Wendy breathes a hurricane-like blast at her target.
•
Spell 2 -
Healing Magic
Recover HP to single target self or other allied player.
•
Spell 3 -
Arms X Vernier X Armor
A fused form of the Arms, Armor and Vernier spells. This Magic increases the attack power, speed and defensive power of the target.
•
Spell 4 -
Sky Dragon's Wing Attack
This Magic features Wendy expelling a whirlwind of air from her arms to attack her surroundings.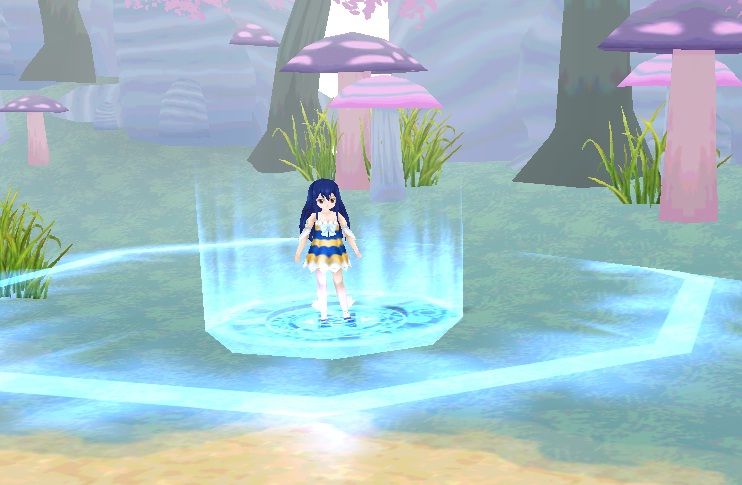 Wendy use ArmsXVernierXArmor in game, type of support magic.
Wendy charging air to cast sky dragon's roar.
Wendy is suitable character that have support magic. Like ArmsXVernierXArmor spell, very useful is you play it team vs team in hero arena. You will support your team mates with increase the damage, defense, and speed.