Tenrou Island
is the holy ground of the Fairy Tail guild. X784's S-Class Wizard Promotion Trial was held on this island. It is also the resting place of Fairy Tail's first Guild Master, Mavis Vermilion.
Climate And Area
Tenrou Island, located in blue water, far from the mainland's coast, is well-known for its summer-hot climate, not affected by other climates and weather systems on the mainland.
Cana Alberona
noted this is because of clashing currents present in the area, which keep temperatures high all year long.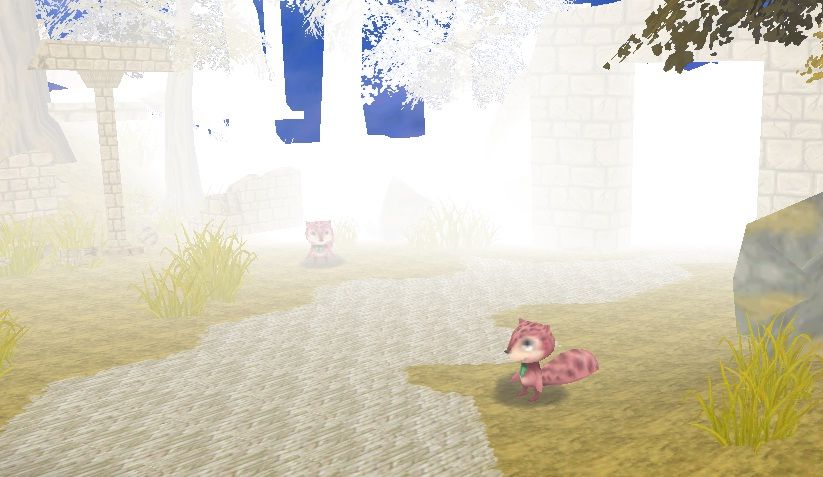 Creeps in this area is pink squirrel.
Ruins
The island houses some ruins, seemingly the remains of ancient buildings, something which implies at past, consistent human presence on the island.
 Cracked sections of stone wall, column capitals and stone architraves seem to be scattered here and there in a certain area, all decorated by a series of intricate, tribal-looking motifs; a stone road, although largely covered by grass, is also present among the ruins, which also include almost intact buildings, still retaining arched windows with decorated frames and stone carvings on the walls